Posts for: October, 2013
By Borden Dental Arts
October 30, 2013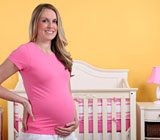 Congratulations! In a few months, you're expecting a new baby... but, in the mean time, your body is adjusting to nausea, weight gain, food cravings, and a hundred other changes. Is this really the time to worry about your teeth and gums?
Yes and no — don't worry, but do be aware of a few basic facts about your oral health and your pregnancy, and how they affect each other.
Being pregnant may make your teeth and gums more sensitive. It also puts you at greater risk for some periodontal diseases, like pregnancy gingivitis ("gingival" – gum tissue; "itis" – inflammation of) and benign growths on the gum called "pregnancy tumors." You may think these problems are just uncomfortable, but you should really have them evaluated as soon as they develop. Why?
Once upon a time, it was believed that periodontal (gum) diseases just affected the mouth. Today, we think these diseases and their associated bacteria may be involved with the whole body, playing a role in cardiovascular ailments, heart attacks, strokes, diabetes, and other illnesses.
What's more, recent studies suggest that these oral bacteria may be able to cross the placenta, stimulating an inflammatory response that may lead to preterm delivery. Babies who are born pre-term often have low birth weight, and are at greater risk for a number of health complications. That's one reason why maintaining good oral health is so important to expectant moms.
So, what should you do? First of all, keep in mind that maintaining your own general and dental health is the best thing you can do for your developing baby. Eat a balanced diet, keep up healthy habits — like limiting sugary between-meal snacks and brushing regularly — and don't put off visiting your dentist to get your dental cleanings. Those cleanings and a thorough evaluation can set your mind at ease and give your baby the best chance at a healthy start.
If you would like more information about pregnancy and oral health, please contact us or schedule an appointment for a consultation. You can also learn more about this topic by reading the Dear Doctor magazine articles "Pregnancy and Oral Health," and "Expectant Mothers."
By Borden Dental Arts
October 15, 2013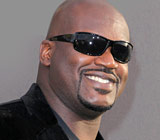 You may think snoring is a minor problem, but it can be a lot more than that. Just ask hoops star Shaquille O'Neal, whose rambunctious snoring bothered his girlfriend enough for her to suspect a health problem. Her observations eventually led to Shaq's diagnosis of moderate Obstructive Sleep Apnea (OSA), which occurs when the soft tissue structures at the back of a person's throat, including the tongue, partially close off the upper airway and prevent air from moving into the lungs during sleep. Sometimes airflow can be blocked completely for 10 or more seconds.
When air flow is reduced, blood oxygen levels drop. This leads to brief waking episodes known as "micro-arousals," which can happen sometimes more than 50 times an hour. The sleeper might not even be aware of this, even while gasping for air. Micro-arousals prevent the person from ever reaching deep, restful sleep.
Besides suffering from excessive daytime sleepiness, studies show sleep apnea patients are at higher risks of heart attacks, congestive heart failure, high blood pressure, brain damage and strokes. People with sleep apnea also have a higher incidence of work and driving-related accidents.
OSA can be treated in a few different ways. On the advice of his doctor, Shaq opted for a Continuous Positive Airway Pressure (CPAP) machine, which generates pressurized air delivered through a face mask worn while sleeping. The force of the pressurized air opens the airway (windpipe) in the same way as blowing into a balloon does.
For people with milder OSA, or who find they can't tolerate wearing a mask during sleep, an oral appliance supplied by a dental professional might be the answer. Oral appliances are worn in the mouth and are designed to gently reposition the jaw and move the tongue forward away from the back of the throat. Success rates of 80% or more have been reported using oral appliances, depending on the severity of the OSA.
If you would like more information on sleep apnea, please contact us or schedule an appointment for a consultation. You can learn more about sleep apnea by reading the Dear Doctor magazine article "Snoring & Sleep Apnea." Dear Doctor also has more on "Sleep Disorders & Dentistry."