Posts for: January, 2014
By Borden Dental Arts
January 23, 2014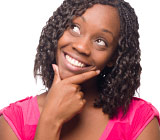 Once an exclusive procedure reserved for movie stars and millionaires, teeth whitening has become increasingly popular among all sectors of the population — including teens. While long-standing research has proven the process to be safe and effective, there are a few things everyone should know in order to make the experience as pleasant and successful as possible.
Teens, perhaps even more than others, can benefit from the confidence that comes with a healthy smile. And, because sensitivity of the gums is rarely a problem in younger people, their whitening treatments are less likely to cause discomfort. However, it's important for teens (and everyone else) to get treatments under the watchful eye of a dentist. Why?
For one thing, immature adult teeth are relatively vulnerable to the whitening process. And for young and old alike, a discolored tooth may be a symptom of an underlying dental problem, like an abscess or a root canal infection. These problems must be treated before the whitening process is begun. Also, teeth can't always be lightened to the same degree, and existing or planned dental work may have an impact on the whitening procedure. So it's best to come in and see us before you begin any tooth whitening treatment.
There are generally three methods used in tooth-whitening: in-office treatments with concentrated bleach application, at-home treatments with custom-made trays and appropriate dentist-supplied bleach, and over-the-counter (OTC) products. All use a type of peroxide to lighten the teeth, and all are safe when used as directed, under a dentist's supervision.
So what's the difference? Time! One study showed as few as three in-office visits were needed to lighten tooth color by six shades — a change that required 16 days with OTC products. Many opt for the cost-effective middle ground of custom-tray bleaching, which can achieve the same whitening in one week.
But what's especially important for a teen is that a dentist becomes involved in his or her treatment. In some cases, over-enthusiastic young people have used OTC bleach excessively, causing severe damage to the enamel layer of their teeth.
If you would like more information about teeth whitening for teens, please contact us or schedule an appointment for a consultation. You can also learn more about these issues by reading the Dear Doctor magazine articles "Tooth Whitening Safety Tips" and "Important Teeth Whitening Questions Answered."
By Borden Dental Arts
January 08, 2014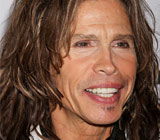 Rock star Steven Tyler fell and broke his two front teeth while on tour with his band Aerosmith not long ago. But Tyler was back on stage the very next day, thanks to modern dental implant technology.
Dental implants are the most optimal tooth replacement system in use today. The reason we say "system" is because replacing teeth with implants involves two, or sometimes three, components: the implant itself, which replaces the root-part of the tooth; the dental crown that sits on top of it to replace the part of the tooth that's visible in the mouth; and a connecting piece placed in between the implant and crown, known as an abutment.
The implant itself, made of titanium, is placed directly into the jawbone with a minor surgical procedure. Titanium has the unique ability to fuse to bone, creating a very strong connection. An implant provides virtually the same function as a natural tooth root, including stabilizing the bone underneath and preventing its loss — something that naturally occurs when a tooth is lost.
This fusion process takes a period of weeks, which is why the implant needs time to heal before a permanent crown is attached. One reason for early implant failure is "loading" them with biting forces too soon. But in experienced hands, implants are extremely successful. Documented research and clinical studies indicate success rates of over 95% — which is higher than any other tooth replacement option. Once integrated and functional, implants can last a lifetime. That's why, though they are a bit more expensive initially than other tooth-replacement options, they are more cost-effective in the long term.
Of course, another advantage of implants is that they look and feel completely natural. Just ask Steven Tyler!
If you would like more information about dental implants, please contact us or schedule an appointment for a consultation. You can also learn more by reading the Dear Doctor magazine article "Dental Implants." Dear Doctor also has more on "The Hidden Consequences of Losing Teeth."