Posts for tag: teeth whitening
By Borden Dental Arts
April 01, 2018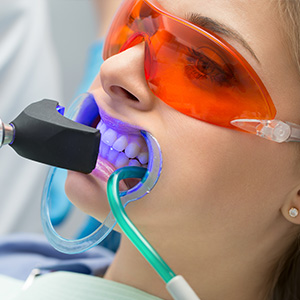 If you're ready to put the "pizzazz" back into your smile, your dentist may be able to help. It's possible your dull, dingy smile could be transformed with teeth whitening.
Teeth whitening or bleaching is a technique that applies a solution with a bleaching agent (usually up to 35% hydrogen peroxide in an office setting) to the teeth to whiten them. Although there are Do-It-Yourself home whitening kits you can use, there are a few good reasons why you should first consider a whitening procedure in a dental office setting.
To begin with, you should first have your teeth examined by a dentist to determine why they're discolored. Certain foods and beverages we consume or tobacco habits are the usual culprits causing stains on the enamel, the outermost tooth layer. These are the kinds of stains targeted by most whitening solutions.
But the interior of a tooth can also become discolored for reasons like trauma, past dental work or tetracycline use at an early age. If your staining is internal (intrinsic) rather than external (extrinsic) reducing that discoloration will require an invasive procedure only a dentist can perform—a home kit won't be able to do the job.
Another reason for having your teeth whitened by your dentist (even extrinsic staining) involves your time and the degree of brightness you'd like. Because dentists use stronger bleaching solutions (home kits usually use a weaker solution of 10% carbamide peroxide) it takes fewer sessions than home kits to achieve results—and they may last longer. In addition, dentists have more control over the level of brightness to match your expectations of a more subdued, natural look or a dazzling "Hollywood" smile.
A dentist can also help you navigate special circumstances like matching and managing natural teeth whiteness with dental restorations (which don't bleach) or special whitening situations like a single discolored tooth.
Even if you eventually decide to go the home kit route, consulting with a dentist first can still prove helpful. You'll get expert advice on products, tips on how to apply them and how to prolong the whitening effect. Whichever way you go, home kit or dentist, you can gain a brighter, more confident smile with teeth whitening.
If you would like more information on teeth whitening, please contact us or schedule an appointment for a consultation. You can also learn more about this topic by reading the Dear Doctor magazine article "Important Teeth Whitening Questions…Answered!"
By Borden Dental Arts
January 23, 2014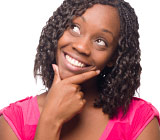 Once an exclusive procedure reserved for movie stars and millionaires, teeth whitening has become increasingly popular among all sectors of the population — including teens. While long-standing research has proven the process to be safe and effective, there are a few things everyone should know in order to make the experience as pleasant and successful as possible.
Teens, perhaps even more than others, can benefit from the confidence that comes with a healthy smile. And, because sensitivity of the gums is rarely a problem in younger people, their whitening treatments are less likely to cause discomfort. However, it's important for teens (and everyone else) to get treatments under the watchful eye of a dentist. Why?
For one thing, immature adult teeth are relatively vulnerable to the whitening process. And for young and old alike, a discolored tooth may be a symptom of an underlying dental problem, like an abscess or a root canal infection. These problems must be treated before the whitening process is begun. Also, teeth can't always be lightened to the same degree, and existing or planned dental work may have an impact on the whitening procedure. So it's best to come in and see us before you begin any tooth whitening treatment.
There are generally three methods used in tooth-whitening: in-office treatments with concentrated bleach application, at-home treatments with custom-made trays and appropriate dentist-supplied bleach, and over-the-counter (OTC) products. All use a type of peroxide to lighten the teeth, and all are safe when used as directed, under a dentist's supervision.
So what's the difference? Time! One study showed as few as three in-office visits were needed to lighten tooth color by six shades — a change that required 16 days with OTC products. Many opt for the cost-effective middle ground of custom-tray bleaching, which can achieve the same whitening in one week.
But what's especially important for a teen is that a dentist becomes involved in his or her treatment. In some cases, over-enthusiastic young people have used OTC bleach excessively, causing severe damage to the enamel layer of their teeth.
If you would like more information about teeth whitening for teens, please contact us or schedule an appointment for a consultation. You can also learn more about these issues by reading the Dear Doctor magazine articles "Tooth Whitening Safety Tips" and "Important Teeth Whitening Questions Answered."
By Borden Dental Arts
August 29, 2013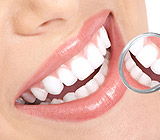 The "Hollywood Smile" — dazzlingly white — is associated in our society with youth, health and vitality. Achieving that smile through either professional or home whitening applications has become very popular.
Teeth become discolored or dull for a number of reasons. It can be something intrinsic with the teeth — changes in enamel or dental structure during development, inherited disorders, heavy exposure to fluoride or tetracycline, or changes in mineral structure or wear due to aging. It can also be extrinsic, resulting from environmental or lifestyle causes. Eating foods with tannins (red wine, coffee or tea) or carotene pigments found in plant foods like oranges or carrots, or using tobacco may all cause staining.
Most modern applications involve an oxidizing chemical (usually hydrogen peroxide) that bleaches the teeth. Professional applications in a dentist's office use high concentrations of hydrogen peroxide (usually 35 to 45%) applied directly to the teeth with control measures to protect the lips and gums. This type of application can lighten the color of teeth up to ten shades.
There are a number of home options too: whitening strips, "Paint on" or "Brush on" whitening, and even whitening gum. We can also provide you with a "Take home" kit that resembles the professional application but is generally less expensive. Although all these home applications are generally safe and effective, they typically take longer for results (several repeated days as opposed to about one hour for an office application), and not always to the same level of lightness as the professional.
Just about anyone can be a candidate for a whitening application. However, if you have thinner than normal dentin and more porous enamel, or suffer from gum recession or enamel loss, then whitening may increase tooth sensitivity. And, whitening is not a permanent solution: the brightness will fade over time, usually within a year. You can slow the fading by avoiding foods and habits that contribute to staining. It's also possible to touch up the initial whitening once or twice a year to extend the life of your new, bright smile.
If you would like more information on teeth whitening, please contact us or schedule an appointment for a consultation. You can also learn more about this topic by reading the Dear Doctor magazine article "Teeth Whitening."