Posts for tag: wisdom teeth
By Borden Dental Arts
December 15, 2018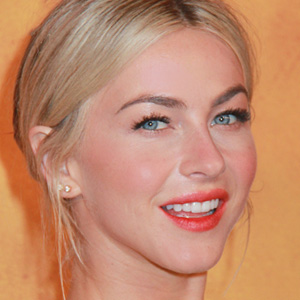 Once upon a time, celebrities tried hard to maintain the appearance of red-carpet glamour at all times. That meant keeping the more mundane aspects of their lives out of the spotlight: things like shopping, walking the dog and having oral surgery, for example.
That was then. Today, you can find plenty of celebs posting pictures from the dentist on social media. Take Julianne Hough, for example: In 2011 and 2013, she tweeted from the dental office. Then, not long ago, she shared a video taken after her wisdom teeth were removed in December 2016. In it, the 28-year-old actress and dancer cracked jokes and sang a loopy rendition of a Christmas carol, her mouth filled with gauze. Clearly, she was feeling relaxed and comfortable!
Lots of us enjoy seeing the human side of celebrities. But as dentists, we're also glad when posts such as these help demystify a procedure that could be scary for some people.
Like having a root canal, the thought of extracting wisdom teeth (also called third molars) makes some folks shudder. Yet this routine procedure is performed more often than any other type of oral surgery. Why? Because wisdom teeth, which usually begin to erupt (emerge from beneath the gums) around age 17-25, have the potential to cause serious problems in the mouth. When these molars lack enough space to fully erupt in their normal positions, they are said to be "impacted."
One potential problem with impacted wisdom teeth is crowding. Many people don't have enough space in the jaw to accommodate another set of molars; when their wisdom teeth come in, other teeth can be damaged. Impacted wisdom teeth may also have an increased potential to cause periodontal disease, bacterial infection, and other issues.
Not all wisdom teeth need to be removed; after a complete examination, including x-rays and/or other diagnostic imaging, a recommendation will be made based on each individual's situation. It may involve continued monitoring of the situation, orthodontics or extraction.
Wisdom tooth extraction is usually done right in the office, often with a type of anesthesia called "conscious sedation."  Here, the patient is able to breathe normally and respond to stimuli (such as verbal directions), but remains free from pain. For people who are especially apprehensive about dental procedures, anti-anxiety mediation may also be given. After the procedure, prescription or over-the-counter pain medication may be used for a few days. If you feel like singing a few bars, as Julianne did, it's up to you.
If you would like more information about wisdom tooth extraction, please call our office to arrange a consultation. You can learn more in the Dear Doctor magazine articles "Wisdom Teeth" and "Removing Wisdom Teeth."
By Borden Dental Arts
April 19, 2018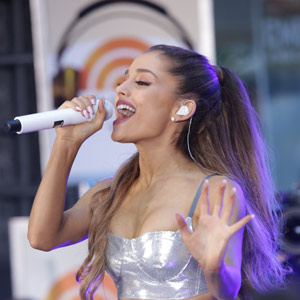 Via a recent Instagram post, pop diva Ariana Grande became the latest young celebrity to publicly acknowledge a dental milestone: having her wisdom teeth removed. The singer of hits such as "Break Free" and "Problem" posted an after-surgery picture of herself (wearing her signature cat-eye eyeliner), with a caption addressed to her teeth: "Peace out, final three wisdom teeth. It's been real."
With the post, Grande joined several other celebs (including Lily Allen, Paris Hilton and Emile Hirsch) who have shared their dental surgery experience with fans. Will "wisdom teeth removal" become a new trending topic on social media? We aren't sure — but we can explain a bit about the procedure, and why many younger adults may need it.
Technically called the "third molars," wisdom teeth usually begin to emerge from the gums between the ages of 17 and 25 — presumably, around the same time that a certain amount of wisdom emerges. Most people have four of these big molars, which are located all the way in the back of the mouth, on the left and right sides of the upper and lower jaws.
But when wisdom teeth begin to appear, there's often a problem: Many people don't have enough space in their jaws to accommodate them. When these molars lack sufficient space to fully erupt (emerge), they are said to be "impacted." Impacted teeth can cause a number of serious problems: These may include pain, an increased potential for bacterial infections, periodontal disease, and even the formation of cysts (pockets of infection below the gum line), which can eventually lead to tooth and bone loss.
In most cases, the best treatment for impacted wisdom teeth is extraction (removal) of the problem teeth. Wisdom tooth extraction is a routine, in-office procedure that is usually performed under local anesthesia or "conscious sedation," a type of anesthesia where the patient remains conscious (able to breathe normally and respond to stimuli), but is free from any pain or distress. Anti-anxiety medications may also be given, especially for those who are apprehensive about dental procedures.
So if you find you need your wisdom teeth extracted, don't be afraid to "Break Free" like Ariana Grande did; whether you post the results on social media is entirely up to you. If you would like more information about wisdom tooth extraction, please call our office to schedule a consultation. You can learn more in the Dear Doctor magazine articles "Wisdom Teeth" and "Removing Wisdom Teeth."
By Borden Dental Arts
February 03, 2013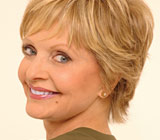 Life lessons are learned in the most surprising places. This is no different for celebrities. Take, for example, Florence Henderson, an actress, singer, philanthropist, author and star of the hit television series, The Brady Bunch. As she told Dear Doctor magazine, her experience with having four impacted wisdom teeth removed — at the same time — "...only made me more aware of how important dental care is." She continued, "This is why I have always gone every six months for a check up."
Another important lesson we want to share is the fact that even if your impacted third molars (wisdom teeth) are not bothering you or causing any pain, you may still need to have them removed.
Why? Having a tooth submerged below the gum, pressing on the roots of other teeth is problematic; the tooth should be removed so that you can avoid major dental problems before they occur. For example, it is not uncommon for us to find an impacted third molar pressing against the roots of the adjacent second molar. Furthermore, because the enamel crown of this impacted tooth is trapped below the gum, we sometimes find an infection, gum disease or even cyst formation occurring.
Often, the best time to remove a wisdom tooth is when it is not causing any problems. This is because a painful wisdom tooth or pain in the area of the wisdom tooth may be a sign that significant damage has occurred or is occurring. It is also better to remove wisdom teeth when you are young, as young healthy people with no prior infections at the site provide the best opportunity for us to remove the tooth with no complications.
To learn more about impacted wisdom teeth, continue reading the Dear Doctor magazine article "Removing Wisdom Teeth." Or if you suspect or already know that you have an impacted wisdom tooth, contact us today to schedule an appointment so that we can conduct a thorough examination that includes x-rays. During this private consultation, we will also address any questions you have as well as your treatment options. And if you want to read the entire article on Florence Henderson, continue reading "Florence Henderson."