Dentist in Edwardsville, IL
All our professionals at Borden Dental Arts maintain the highest levels of accreditation and pursue ongoing education to stay abreast of the latest trends and technology in dentistry. We have an amazing team we are proud of; the energy and enjoyment of working with them is a pleasure. We believe that you will notice a difference in our office that is evident in our smiling staff.
---
Dr. Charles S Borden
Charles S. Borden III is a general and family dentist providing expert quality care for the metro-east area since 2004. He graduated from the University of Illinois with a BFA in Medical Art, and then from Northwestern University Dental School . He served four years with the Indian Health Service in northern Arizona and has taught at Southern Illinois University School of Dental Medicine . He was twice President of the Madison District Dental Society and has been a previous member of the Illinois State Dental Society's Committee on Dental Education. He also served as a member of the Goshen Rotary Club in Edwardsville, a board member with the Watershed Nature Conservancy , and as Assistant Coach for a Glen Ed soccer team. Dr. Borden has donated dental work and volunteers free dental services for Dental Lifeline Network . He is married to Melissa McDonough-Borden and they have two children. Our family loves the arts, the outdoors, and Disney!
Melissa - Marketing and Business Manager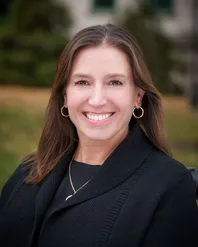 Melissa McDonough-Borden has been married to Doctor Borden for 21 years; together they have worked to develop what is Borden Dental Arts. Mostly working on marketing and branding, Melissa has also helped with the business plans and front desk operations. Additionally, Melissa is the Director of the Edwardsville Arts Center . The variety of tasks here have given Melissa a broad knowledge of business and the care-giving profession.
Office Manager
Annie - Dental Hygienist
Annie Lifritz has worked with Dr. Borden since our early days in practice. She is an extraordinary addition to our office providing our patients with experienced, skillful dental care and charismatic charm. Our Borden Dental Arts team benefits greatly from the consistency, committment and genuine character Annie brings to our office.. Annie received her Dental Hygiene Degree from Lewis and Clark community college in 2002. She has enjoyed working for Borden Dental arts since! Getting to know the patients well and meeting new ones is what she loves most about her job. She lives in Holiday Shores and enjoys boating all summer long with friends and family. Annie is married with two children.
Courtney - Hygienist
Courtney completed her dental hygienist degree in 2003 and has been professionally cleaning and examining teeth ever since. Her favorite part of dental hygiene is meeting new people and helping them with their care. Borden Dental Arts benefits from two super fantastic hygienists who provide the initial dental care for our patients. Courtney enjoys hiking, yoga, traveling, and working with her show wolfhounds. Courtney is married with a daughter and a son.